Lunair Levitating Moon Lamp
Everyone thought a realistic, textured and 3D-printed moon lamp was cool. But one that floats? 
Lunair's on a whole other level.

☑️MAGNETIC LEVITATING MOON LAMP — Our Lunair lamp uses magnetic levitation technology that suspends and spins it mid-air without any visible support. The only thing supporting is is the invisible electromagnetic field. It is sure to turn heads and get everyone talking!
☑️"REAL" MOON — Lunair's lifelike appearance is created by combining the most advanced 3D printing technology and high-resolution pictures from NASA. It even has a surface which is textured so that you will be able to feel the moon's mountains and craters in the palm of your hands. Since ancient times the moon has been seen as a divine and enchanting symbol that brings luck and happiness.
☑️WIRELESS POWER TRANSMISSION — The moon lamp is powered through electromagnetic induction, so no need for any cables. It emits a soft LED light that is relaxing to the eyes and has a long service life with extremely low power consumption compared to traditional lamps. It is controlled by a minimalist on/off touch button.
☑️HEAD-TURNING DECORATIVE LAMP — An incredibly cool concept that is sure to stand out in your home, office, conference room, auditorium, store or pretty much anywhere! It might even be more attractive than the moon itself!
☑️PERFECT GIFT FOR ANY OCCASION- You can bet that the person receiving this magnetic lamp as a gift will fall in love with it – and with you! It's the perfect gift that you can give to your family and friends no matter the occasion.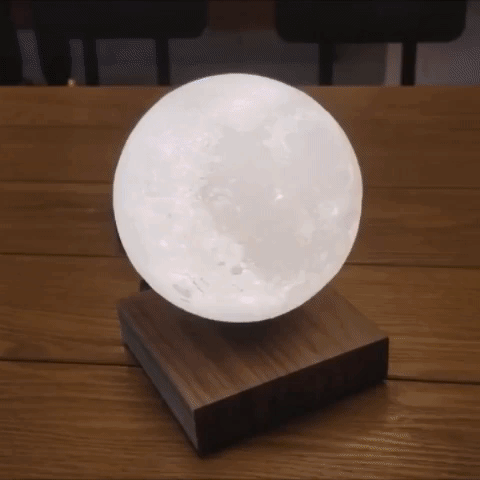 Lunair is Not Available in Stores and is in High Demand. Hurry While Supplies Last!